JOIN OUR AMBITIONS, JOIN THE NEW
"Green Transport Generation"
THINKING ABOUT THE TRANSPORT OF TOMORROW MEANS IMAGINING THE WORLD AS ONE CONNECTED WHOLE. IT MEANS UNDERSTANDING THAT SYNERGY THAT BINDS US TO EACH OTHER, FROM ONE GENERATION TO THE NEXT: THE RESPONSIBILITY OF A CONTROLLED IMPRINT.
This logic does not escape our business as carriers. This is why today, and for tomorrow, we are committing our expertise and our passion, our high standards and our innovation, to the service of a whole new generation: the Green Generation.
Spearheading this change, the combined rail-road has been our deep conviction for more than 10 years. We already carry out more than 2000 movements per month, allowing a real saving of 24000 tons of CO². A first big step towards the future.
And for tomorrow, the new ambition of 100% carbon-free transport, from CNG to electric, including hydrogen. A transport in tune with its time, with its generation.
We have fully committed our resources and innovation to reducing our energy footprint. Through the CO₂ Label but also through the implementation of our CSR Charter, our Quality Charter, without forgetting compliance with standards and regulations
A deep, ethical & human change, always at the service of our many customers and resolutely turned towards the future and new customer uses.
A TRANSPORT IN TUNE WITH ITS TIME, WITH ITS GENERATION
Promodal at the moment is :
Rail-road movements per month
AND IF YOU SWITCH TO THE COMBINED RAIL-ROAD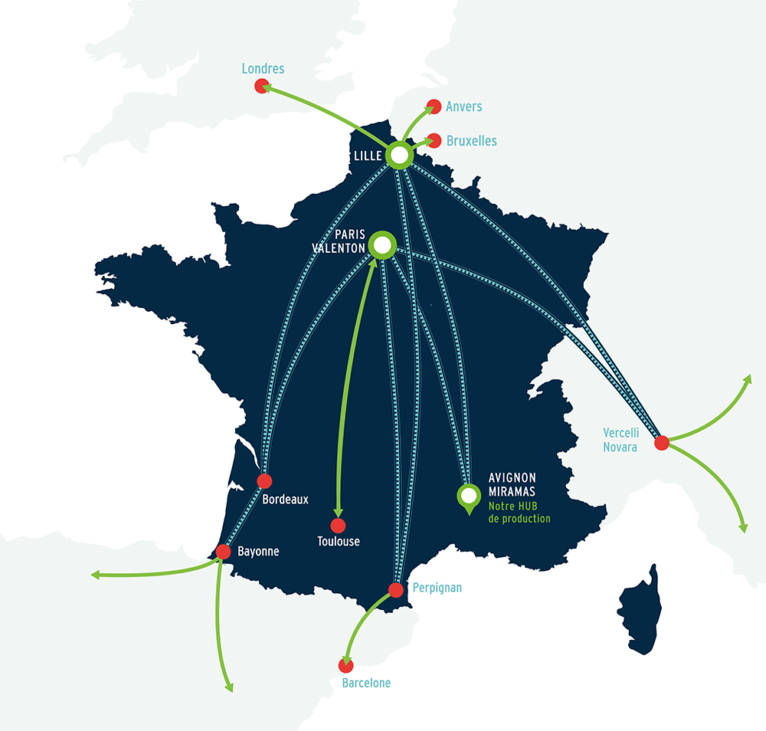 The first obvious advantage of Combined Rail-Road transport is the drastic reduction in CO₂ emissions.
And more. Increased loading capacities, safety of transported goods, minimization of road hazards (traffic jams, accidents, breakdowns, etc.), decongestion of road networks, regularity of flows, flexibility: this solution is not lacking in advantages to make your transition today.
Thanks to combined Rail-Road transport, we are able to load batches of up to 28 tons of payload and to ensure just-in-time deliveries over distances of more than 600km, on National and European territory.